Shared

Website Hosting
Everything you need to launch a website.
Look like a Pro — Fast, Secure & Always Up
1-Click Instant WordPress Install
45000+ Websites Choose Webhosting Cure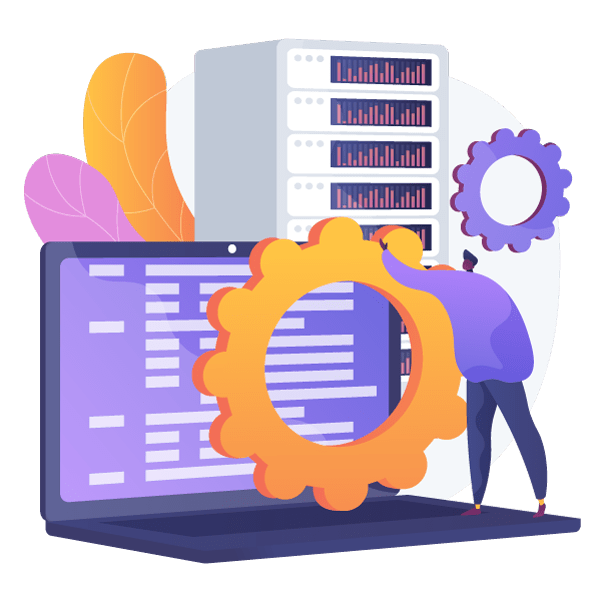 Every Feature Your Site Could Ask For
Ask For
Whether you're a blogger, small-business owner, web designer, or developer, Webhosting Curemakes it easy to start your online journey off on the right foot. Our shared web hosting solutions are an easy-as-pie way to get a great website up and running. Plus, with so many robust features — we throw in a domain, SSL certificate, professional email address, and privacy protection for free — Shared Hosting gives you everything you need to succeed online (without breaking the bank).
---
Unlimited Bandwidth & Storage

---
With Shared Hosting, there's no limit to the amount of disk space you can use for your site. That means when your site goes viral, you don't have to stress about storage.
Advanced, Easy-to-Use Panel

---
Get admin access to everything needed to power your website full throttle. Easily create new email accounts and Let's Encrypt SSL, forward domains, add users, and install WordPress in seconds.
Powerful 1-Click Installer

---
If you're new to web hosting, creating a website from scratch can feel like a time suck. Choose from a variety of pre-assembled apps and let our nifty 1-click installer do the work for you!
FREE Email Addresses

---
Look professional with a custom, personalized email address for your domain.* With Webhosting Cure hosting, you can promote your website and make a name for yourself with every email you send.
---
FREE Privacy Protection

---
Unlike most web hosting providers, Webhosting Cure does not charge any extra fees to mask your personal information. Safeguarding your personal data is always included.
FREE SSL Security

---
We provide a free 'Let's Encrypt' SSL certificate to protect your site with HTTPS — encrypting traffic and instantly boosting SEO with Google.
Instant WordPress Setup

---
We can install WordPress for you!* On hosting plans supporting multiple sites, use our effortless 1-click installer to make more WordPress instances in seconds. Installation is always optional.
Best-in-class delivery.
Guaranteed.
---

---
Outsourcing customer service? Not our thing. Our experts take your concerns as seriously you do, diligently providing personalized solutions.

---
Whether you're running an online store or managing a blog, it's important that you can get help — day or night. That's why Webhosting Cure support is always available.

---
Webhosting Cure's award-winning support team is just a few clicks away! Submit a request for your issue or start a live chat — we're here to help you out.
---
Already have a Website? Migrate it to
Webhosting Cure - free!
Easily migrate any Website to Webhosting Cure with no downtime. Choose your plan to get started on your migration!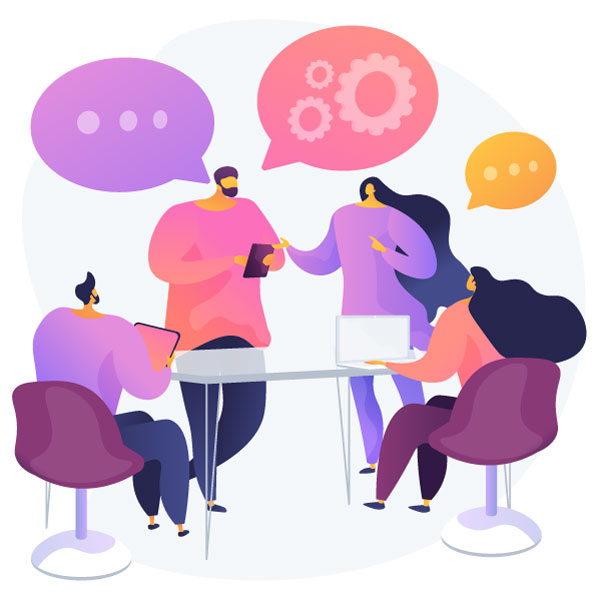 Frequently Asked
Questions
---
What is hosting?
Let's break it down. The basics: you want a website. You've got great ideas for content, a vision board describing your site's mood, and even a wishlist for additional functions you want for your website. But how exactly do you get your site online? That's where hosting comes in. Your website needs a hosting provider to get it up on the web and publicly available to visit. Web hosts are companies that provide the server space necessary to store your website. As web traffic attempts to access your site, the necessary data is transmitted from the server to the visitors' device. Web hosting providers do, however, differ in the variety of plan types and options they offer. So having a quality web host is crucial.
How many websites can I host?
Just getting started? With a Shared Starter plan, you can host one website — a great place to begin! If you're looking to manage a handful of sites, a Shared Unlimited plan allows you to host any number of websites (we say unlimited and we mean it!). Whatever flexibility you need, Webhosting Cure offers it.
Does Shared Hosting include email?
Whether you're building your business or your brand (or both), you want to put your best foot forward. An exclusive email tied to your domain can give you a professional edge as you work to grow your website. With Webhosting Cure's Shared Unlimited plan, you get a dedicated email @ your domain.
What's the difference between a domain name and web hosting?
A domain name is the unique .com (or dot whatever) address where your site can be found on the web. But in order to get your website online, you'll also need a web host to provide the server space necessary to store your site. For a fully-functional site, you need both a domain name and a good web host. Like peanut butter and jelly, they're better together. To make things simple, you can keep your needs in-house, letting one provider supply both your domain name and web hosting needs. Let Webhosting Cure multitask for you — at a great price.
Can I upgrade to a more powerful hosting plan later?
Totally. We know your ultimate goal is probably to grow your website over time. We want that for you! When your site's traffic reaches rush-hour levels, is overflowing with content, or simply needs more high-powered tech and features, you can upgrade to a plan with extra bells, whistles, and performance power. While Shared Hosting is a smart, budget-friendly option when you're a beginner, a content-rich and heavily-trafficked site may demand a larger-scale plan, meaning additional server space, specially-dedicated resources, advanced security, and accelerated speeds. Wondering when to upgrade? If you notice diminished site performance or lack necessary space or resources, it's time to consider bumping your site to the next level and choosing a better-fit hosting package. No matter the current size of your website, Webhosting Cure offers a perfectly-matched plan. We adapt to match your needs, making upgrading easy.
Do you include SSL certificates?
We care about safety big time — and so do your site's visitors. With a Shared Hosting account, you get an SSL certificate for free to add to your site. In this day and age, having an SSL for your site is a no-brainer best practice. Not only does an SSL help your visitors feel safe interacting with your site — this is particularly important if you run an e-commerce site — but it avoids penalizations you might otherwise earn from search engines without one. No website wants an "unsafe" or "insecure" label to bruise their reputation. While a SSL certificate isn't an end-all, be-all defense against internet baddies, it's certainly a great first step in the right direction to putting your site visitors at ease.
What if I have a domain at another company? Can I transfer it?
Yep! Forget about packing up virtual boxes or worrying about a forwarding address— we'll handle the transfer tasks and make moving to Webhosting Cure E-A-S-Y. By transferring your domain registration from your old provider to Webhosting Cure, you can easily manage all aspects of your domain from one convenient location.