Managed Dedicated
Server

Hosting
Extreme Performance
Comes with either HDD or SSD hard drives for lightning fast loading times.
Use your server resources how you want without having to share.
Rest easy with 24x7 DDoS protection and 2N+2 power redundancy.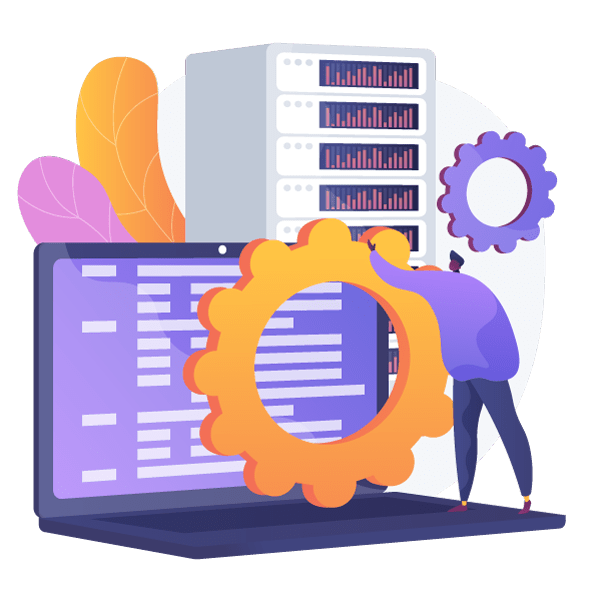 Managed Dedicated Server Hosting
Plans
Professional hosting at an affordable price.
Included with
EVERY

Dedicated Hosting Plan
---
99.99% Uptime Guarantee

---
Our business-class track record means some of the industry's best uptime performance. We're so confident in our infrastructure, we back your site up with a 99.99% uptime guarantee.
24x7 Tech Support & Server Monitoring

---
Rest easy knowing your servers are under constant monitoring by our in-house experts.
Full Root & Shell Access (SSH)

---
Live the command-line life. Gain secure remote access and get down to business.
RAID 1 Storage

---
Provide your site visitors with increased performance and reliability.
---
DDoS Protection

---
Continue to serve your website visitors no matter what.
Reseller and Sub Account Features

---
Create an unlimited number of sub accounts to help you manage client accounts, client and contractor website access, FTP, and billing.
Unique IPv4 and IPv6

---
Get an IPv4 address and future-proof your account with an unlimited number of free IPv6 addresses.
Node.js

---
Node.js works best in a powerful VPS environment. Let your server-side JavaScript freak flag fly!
Intuitive Management
Our custom control panel allows you to manage everything from one place.
---

---
Full root & shell access (SSH) for maximum control.

---
Reboot or powercycle your server whenever it's needed.

---
Manage all the domains, websites, and email addresses you own.
---
Need Some
Help

?

Whether you're stuck or just want some tips on where to start, hit up our experts anytime.
---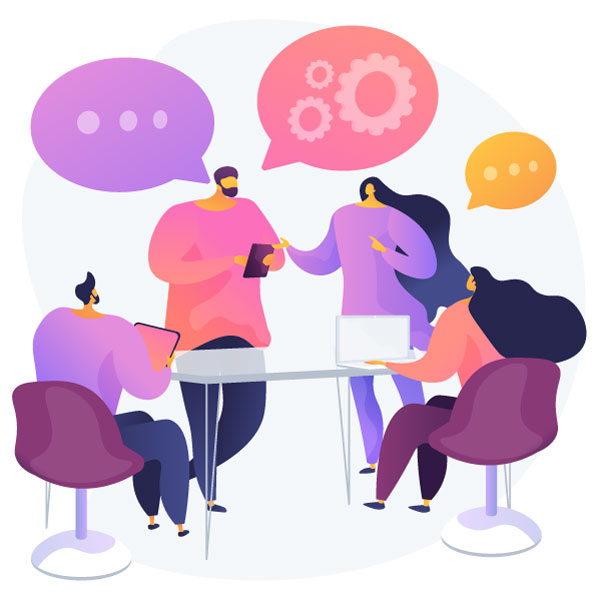 Frequently Asked
Questions
---
What is Dedicated Hosting?
Think of a dedicated web server as a storage unit for your website or web applications. It keeps documents, videos, images and other computer files online. Web hosting companies rent space to you. All you've got to do is upload files or a website onto the server.
What can you do with a Dedicated Server?
Dedicated servers are fully-managed, business class servers. They are perfect for resource-heavy apps and giant websites. With a dedicated server, you have full control over how to configure your hosting environment making it perfect for major hosting needs.
What are the reasons to choose a Dedicated Server?
A dedicated server is the ultimate in power, security, and control. With a dedicated server, you won't have to share resources with anyone. Here are some of the top reasons that people choose a dedicated server over other hosting options: Security is a top priority You expect consistently high levels of traffic Page load times need to be lightning fast You need custom programming options You're anticipating major growth
VPS vs Dedicated Hosting
VPS: A Virtual Private Server, still involves hosting several websites on the same server, but there's a hypervisor that ensures that one website doesn't start causing trouble for the other sites on the server. With VPS Hosting, you're allocated a certain amount of RAM, bandwidth and server space. Dedicated: You're able to choose the equipment, including the amount and type of RAM, the size and type of hard drive and the processor, used in the server. Further, 100 percent of the server's resources are allocated to your site and they aren't shared with any others.