SSL
Certificates
Show visitors you're trustworthy and authentic.
Secure site trustmark to increase customer confidence.
Secure padlock in browser.
Removal of Not Secure warning from browsers.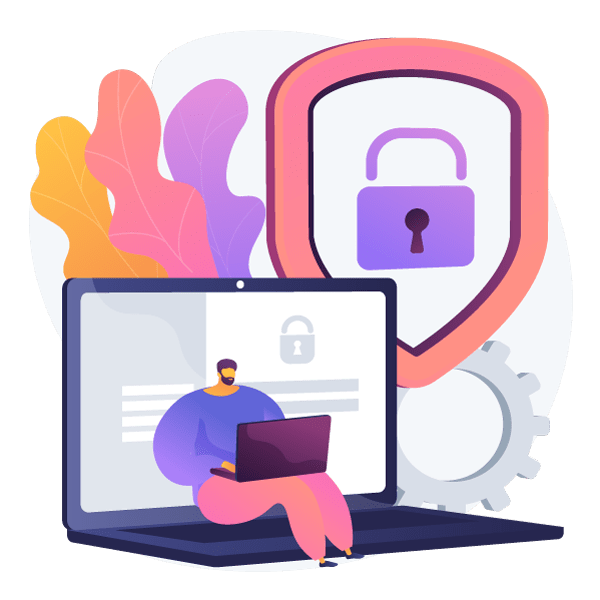 Digital SSL Certificate
Plans
Secure your site with an SSL Certificate.
Reasons Why SSL is
Essential

for Any Website
---
Secured Website

---
An SSL certificate will encrypt all the information that is exchanged between a visitor and the server. It ensures that every packet that is transferred remains unexposed to any attacker.
Brand Reputation

---
Your customers may become conscious when transactions are involved on your site. If an SSL is installed on your site, they feel safe and don't hesitate in making transactions.
Improved SEO Ranking

---
It was officially announced by Google that sites with SSL will be given priority in search engine rankings. Installing SSL on your website will serve you SEO ranking benefits.
---
Increase traffic and sales

---
With increased rankings, you will see a great number of audiences visiting your site. This ultimately increases the chances of increased revenue.
Secured Badge

---
Browsers like Google Chrome will mark your website as 'Not Secure', if it is not secured with an SSL. This flag on your website can set a negative impression on your visitors.
Green lock

---
A tiny green lock in your browser before the URL shows your visitors that your site is secure and their data is safe. The 's' in https shows that your site is secure in all languages.
Why Do We Insist on Having an
SSL?
---
Beat Your Competitors

---
Google prioritizing SSL secured sites can prove to beneficial for your site. Having an SSL secured site, can make you win in the race. With a bunch of competitors on the internet, an SSL will give you the advantage to stay ahead of all your competitors.
Makes Your Site TrustWorthy

---
Giving away high discounts won't be enough. One thing that can hold back the visitors from buying your product is the absence of an SSL certificate. Having an SSL will make your visitors feel safe and encourage them to browse your site or make transactions.
High Revenue

---
An SSL certificate will boost your SEO rankings. With so many visitors visiting your site, let them feel safe when they browse your site so that they will buy products from you. This leads to higher sales and conversion rate.
---
Sky Rocket Your SEO

---
All your efforts to rank your website higher in search engines are in vain, if your website doesn't have an SSL certificate. The search engine considers the SSL certificate as an important factor while ranking your website. An SSL certificate takes your rankings to the next level.
Build your Brand Smart

---
All the big brands focus on protection and so can you with our SSL service. To make your brand strong and trustworthy it has to have a lot of qualities. Some of the important aspects among them are security and trust.
Verified Sign

---
Each website with an SSL certificate will show a green lock label in the address bar. This tells people that your website is secure and that all the information is encrypted and protected from any cyber attacks.
---
Choose an SSL certificate for your
site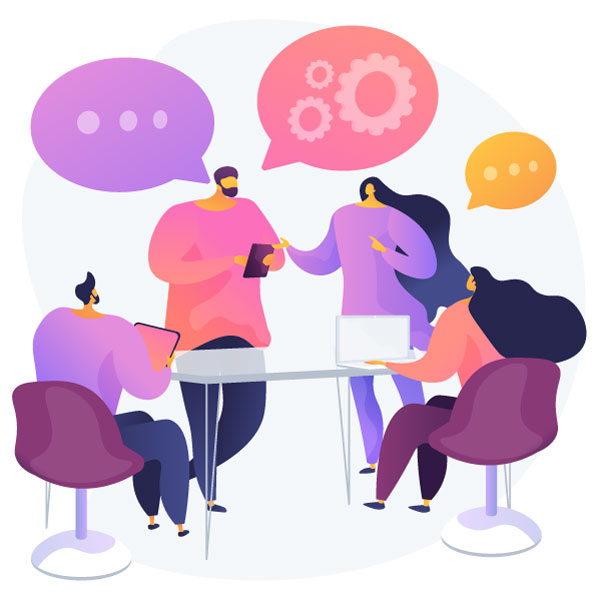 Frequently Asked
Questions
---
What is an SSL certificate?
An SSL certificate provides security to your website by safeguarding and encrypting the communications between the server and the person visiting your website. For using an SSL certificate, you have to install it on the server.
What is an SSL certificate used for?
The main reasons why you will need an SSL certificate are mentioned below: - The most common reason is to secure the credit card payments done on your website - For securing the confidential information you are dealing with while it is accessed through the web - If you offer a login or sign in on your website - To process the sensitive data like address, license, birth date or ID numbers - If you need to comply with privacy policies and security requirements (HIPAA, PCI Compliance) SSL certificates also help in terms of safeguarding your passwords from being intercepted as they are typed into a secured login page.
Do I need an SSL certificate?
You need an SSL certificate if you are accepting credit card payments online through a merchant account. Even the authorities like credit card associations and networks make it a necessity for you to have an SSL certificate. This is because there is a transmission of critical information like card number, card holder's name, card expiration date, CVV code etc. Getting an SSL certificate involved is an important aspect of making your website PCI compliant (A set of rules that have to be followed for accepting credit card payments). Moreover, an informed customer knows about website security and before making any purchase from your website, he / she confirms if your shopping cart is secure. You might lose out on potential customers if you have not secured your website with an SSL certificate.
What types of SSL certificates are provided by Webhosting Cure?
Webhosting Cure provides with four types of SSL certificates: Rapid SSL Quick SSL Quick SSL (Premium) TrueBusinessID Rapid SSL and Quick SSL are dedicated SSL certificates that can be used by any form of business. The Quick SSL (premium) certificate is an affordable SSL certificate issued within a short span of time with an extended warranty and a dynamic True Site Seal. The TrueBusinessID is specifically beneficial for eCommerce websites as it displays a green color icon on the left hand side of the browser or a green address bar which denotes that the website is secured. It provides with a trusted protection and assurance to your customers that your site is trustworthy and secure.